To stop COVID-19 from spreading, researchers at the Indian Institute of Science Education and Research (IISER) in Bhopal created a novel 'Crowd and Mask' Monitoring System. According to a statement issued by the university, this one-of-a-kind low-cost Artificial Intelligence (AI)-enabled platform is compact and easy to deploy across multiple locations. Wearing masks is one of the most important steps taken to avoid the transmission of COVID-19, along with social isolation.
This AI-powered device can help maintain a minimum of three feet of social distance as the Institute begins the process of getting students back to campus in phases.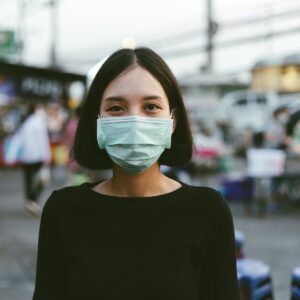 Dr. P.B. Sujit, Associate Professor, Department of Electrical Engineering and Computer Science, Dr. Mitradip Bhattacharjee and Dr Santanu Talukdar, Assistant Professors, Department of Electrical Engineering and Computer Science, and Dr Venkateshwar Rao, Assistant Professor, Department of Chemical Engineering, IISER Bhopal, and BSMS teamed up to combat the spread of COVID-19.
"We needed a basic consultative framework that would alert students to failing standards of social distance at chosen locations," says Dr P.B. Sujit, Associate Professor, Department for Electrical Engineering and Computer Science, IISER Bhopal, who works on innovation.
In order to get the desired results, the innovators applied a high-resolution camera connected to a microchip device and a 5V battery in a 3D print case to the principles of artificial intelligence and machine learning (AI-ML) to track the movement of people on campus. If the camera senses any violations of norms relating to social distancing and wearing masks, a pre-recorded message will appear to alert the audience.
In October 2020, the innovators installed and continually optimised the system on the campus until it was stabilised with the lowest false alarms. This makes people more alert to the breach of social separation and more cautiously follows the safety protocol. The innovators intend to open up the whole infrastructure in such disruptive times with a guide about how to improve society."To ensure that the core security rules do not break in this difficult period of Covid-19 pandemic, this system can be installed in various crowded public places," said Bhopal Team IISER.
Well, to prevent yourself from Coronavirus (Covid-19), stay at home and maintain social distancing, wear a mask and utilize Utkarsh Ayurveda Products to boost your immunity and several other strength and help you fight against Covid-19.
Click here to Visit our Products Section